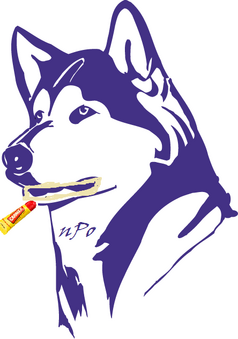 Wrestling fan, MLS soccer fan, left coast fan who can't stand Philadelphia. Two time Gredunza Champion and 2nd in Command of the No Pony Order, aka NPO.
Wrestling history
Edit
Grew up watching Pacific Northwest Wrestling (aka Big Time Wrestling). Got to see Jimmy Snuka, Rowdy Roddy Piper, Playboy Buddy Rose, Stan Stasiak and Jesse Ventura before they all hit the big time with the old WWF. Do the names Bull Ramos, Mean Mike Miller, Irish Paddy Ryan (saw him get destroyed to an absolute bloody pulp on Saturday morning TV when  was like 6 and had to keep going outside because I couldn;t stand to see him get cut like that) or the Kiwi Sheephereders names mean anything to you? Saw all of them and more wrestle live as a kid in Yakima, Spokane, Seattle, and the Tri-Cities where I grew up in Washington State.
Stopped watching for a few years, and then watched as the WCW and WWF fought in the very early 1990's. Got married and stopped watching from 1996-2005. Been watching ever since.
Found Fark.com in 2000 and had a couple of persona's banned before finally settling down and becoming my lip balm addicition. Found the Fark Wrestling Community in 2011, lurked for a couple shows and then joined in. Long felt like an outsider since I don't create memes and whatnot, but I always tried for the gredunza. I was seldom close until I finally broke through with my first Gredunza Championship on 4/22/13.
On 7/9/2013, things changed, for me personally and for the FWC. Supercampion stated that he was sick of ponies and wanted to start a new faction. I was the first to join and the No Pony Order quickly grew to over a dozen members. That night as we created our new group, we missed the 1004 gredunza but I saw that the thread would hit 2008 before it closed. It wasn't close the next day so like a dalek I bided my time and then struck! I was the Ironman Gredunza Champion in the very thread that brought the NPO into existence - Gold for the new faction on the first night! The NPO would thereafter be a group to be contended with!
Gredunza Championship Belts Won
Edit
Write the second section of your page here.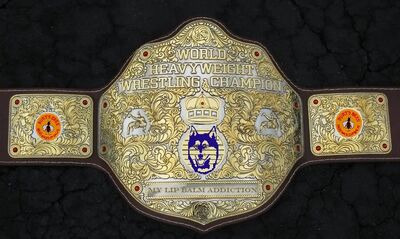 Ad blocker interference detected!
Wikia is a free-to-use site that makes money from advertising. We have a modified experience for viewers using ad blockers

Wikia is not accessible if you've made further modifications. Remove the custom ad blocker rule(s) and the page will load as expected.