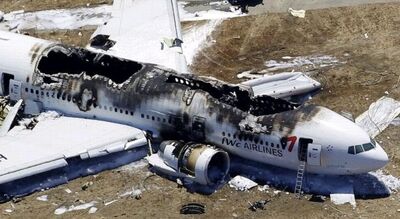 FWC Airlines was the only air plane flying a service route between FWC Mainland and FWC Japan. Only one flight was ever flown and the airline's pilot Smiths was at the controls as it crash landed. More than likely Smiths BAC was .72. 
Ad blocker interference detected!
Wikia is a free-to-use site that makes money from advertising. We have a modified experience for viewers using ad blockers

Wikia is not accessible if you've made further modifications. Remove the custom ad blocker rule(s) and the page will load as expected.